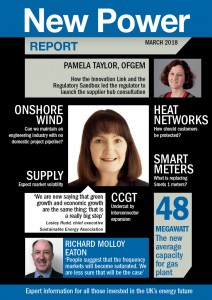 Inviting innovation into the power industry: a one-stop shop?
Without a project pipeline, can our onshore wind industry compete in the global market?
Batteries, electric vehicles, and a 'sea of storage'
How should heat networks be developed to benefit consumers?
The Capacity Market is driving distributed generation: what are the implications?
Smart meters: Smets1 replacements grow Login to download the new issue
WOMEN IN POWER:  download our FREE supplement