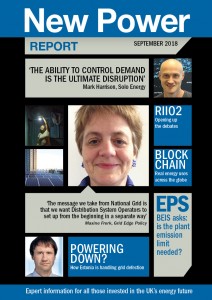 Maxine Frerk, Grid Edge Policy
Distribution network operators could take the lead. Instead of falling back on the rules and saying they can't do anything, why not take on government's wish for more renewables?
Mark Hamilton, Solo Energy:
The ability to control demand is the ultimate disruption
David Martin, PowerLedger:
Unless you can remunerate a customer, why would they let you use their assets?
PLUS:
How Estonia deals with a shift in grid usage
The rise of PV
RIIO questions