BayWa r.e. has sold three of its UK solar farms with a total capacity of 30 MW to Greencoat Solar I LP, a newly-established vehicle managed by Greencoat Capital. The projects are located in south Wales, Cornwall and Kent. BayWa r.e. will continue to be responsible for the technical and commercial operations management.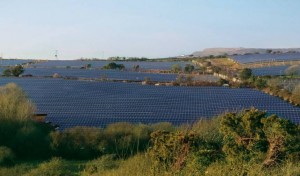 After commissioning the solar farms in March 2016, BayWa r.e. recently concluded long-term power purchase agreements with energy trading company Neas Energy, thereby increasing the commercial appeal of the assets. Matthias Taft, chief executive of BayWa r.e. said: "We are very pleased with the successful conclusion of the sale. We have enjoyed a close collaborative relationship with Greencoat for some time now and are looking forward to continuing to do so in the future." In December 2015 BayWa r.e. sold Stroupster wind farm in Scotland, comprising 30MW capacity, to Greencoat UK Wind PLC, also managed by Greencoat Capital.
In 2016, BayWa r.e. completed solar projects with a total capacity of around 130 MW in the UK. The implementation of a further 70 MW is planned for 2017. BayWa r.e. has a continued interest in acquiring projects below five megawatts from local UK developers, focussing in particular on Northern Ireland. BayWa r.e. renewable energy GmbH is a wholly-owned subsidiary of BayWa AG.
Related content:
NEAS signs PPAs with five Baywa.r.e sites
Find out more about planned, in progress or existing wind power projects, visit the New Power Database –  a powerful tool available to subscribers. It has data on nearly 2000 projects in the UK with capacity 10MW or above, and selected projects below that level (eg hydro, wave and tidal) that can be searched and sorted. It covers all types of power projects: gas (CCGT, OCGT and small engines), coal, onshore wind, offshore wind, hydro, EfW, biomass, wave and tidal, etc) also interconnectors and storage. It includes major PV projects
Subscribe to New Power for full analysis, comment, interviews and data in our monthly report, and access to our database, or sign up to our FREE e-newsletter for website updates
Not a subscriber? To see if you qualify for our next FREE TRIAL send your name, job title, and telephone number to [email protected]