Speaking at the end of a House of Lords debate on energy and Brexit, Lord Teverson warned that the UK would not be 'at the table' on energy discussions after it leaves the EU. He warns that the EU's interest in maintaining UK membership of the Internal Energy Market is waning.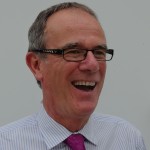 It's obvious.  Energy is essential to a modern economy.  But like so many policy areas there were few, if any, mentions of energy in the pre-referendum Brexit debate.  For voters, energy, whether it be electricity, gas or oil is always on tap.  There may be the occasional storm, Middle East flare-up, or tanker driver strike, but it's a modern staple, and we expect it to be there when we need it.  But, as the political class knows only too well, voters get angry when it comes to energy price increases whether at the petrol pump, or the gas bill landing on the door mat.  That's one of the reasons why energy is a real Brexit issue.
For Brits, exiting Europe with the government's red lines intact means exiting the Single Market, and surely the EU's Internal Energy Market (IEM) too.
Of course the IEM is pretty well a UK invention, and we've moulded its character.  We opened up our energy markets to competition in the 1980s and the Commission, in fits and starts, followed our example.  Today that market across the EU's 28 member states is not perfect but it works strongly for interconnection, investment, common standards of operation, market coupling, and regional energy security.  On the island of Ireland we have a Single Energy Market which really is what it says on the tin – fully integrated.
Leaving the IEM behind has consequences, and it is probably only now that the government, not least Number 10, is beginning to realise that.
The challenges come from the efficiency of our trading systems in gas but especially in electricity, our membership of key energy decision making bodies in Europe, sources of investment, and our loss of a voice in how this EU market will develop in the future.
With these come higher energy prices as a result of less efficient markets. There will inevitably be a major reduction in investment levels from the European Investment Bank which has loaned some €37 billion to UK energy projects since 2000.  Other EU funds such as the Connecting Europe Facility together with Projects of Common Interest funds will be out of bounds.  At the moment the various interconnector projects that are so important to our energy security are unaffected.  But without market coupling and access to EU network codes – we will not use them to maximum advantage.  EU regional cooperation in energy markets at times of crisis will not be available.
Will we really lose all that influence too?  Our House of Lords enquiry into 'Brexit and Energy Security' took evidence from the Swiss. Switzerland may have a much smaller economy, but it is literally at the heart and cross roads of EU energy networks. Its energy ambassador was frank.  If you were outside the club, whatever you feel your leverage, your opinions counted for very little.
However, in the prime minister's Mansion House speech in March, which looked to the future EU/UK relationship, energy got a strong if brief mention. Not only did Number 10 want to ensure the future of Ireland's Single Energy Market, the prime minister specifically stated that the UK should "explore options for the UK's continued participation in the EU's internal energy market".  She also called for the UK to participate in a number of EU agencies.
Is this a credible bid?
The problems lie around our red lines – no single market, no customs union, and no European Court of Justice. Michel Barnier, the Brexit EU negotiator, has ruled out any single market 'cherry picking'.  Only EU and EEA nations are members of the IEM.  It is a single market club exclusive to members.
Sadly, without a major blurring of those red lines, or Barnier being taken off the case, there is no chance of IEM membership.  We need to start planning for life away from the EU's energy top table.
More broadly, the government has still to agree within itself that future relationship with Europe. That framework will decide our energy relationship.
But as the weeks tick by our negotiating position degrades. In Europe Brexit is old news. There are bigger issues: Italy and its new government, Trump and trade wars, recurring Eurozone challenges, rule of law in Poland, and flows of migration across the Med.
The longer we procrastinate the weaker our hand.
Lord Teverson is chair, EU Energy and Environment Subcommittee, and was Liberal Democrat spokesperson on Energy and Climate Change in the House of Lords. First published in the July 2018 issue of New Power Report
Further reading
A Brexit conundrum for the electricity sector
Brexit hits European funding to UK
Don't let Brexit lead to offshore skills shortage, MPs warned
Brexit 'could expose companies to costly IT changes'
Clean energy is the UK's biggest Brexit opportunity
Green finance collapses: government must act now to plug growing gap, says EAC
EUSkills warning: diverging policies may limit skilled staff movement within the UK