We asked five questions addressing how the public and private sector, and regional and national bodies, can work together to help the energy sector become more distributed, greener, smarter and more flexible. Why? Because utilities and utility regulation are facing dramatic change. The Labour Party wants to bring public ownership back. Local government is seizing the initiative, using utility services to leverage development. Meanwhile, new consultations  could see the shape of the regulatory landscape change for the first time in decades. With the help of market research company Accent, New Power sought views on these issues from our expert forum.
 This week we present some of those comments and we'd like to add yours.
Q5 Which existing monopoly or central activities in the energy sector (eg network owners, market operators, `private wire` projects, etc) are in line for most change? How do you think they will evolve?
"Smart meters and their DCC communications hub are a new and already out of date monopoly." 
"Market operators are likely to see the greatest change as markets change both in terms of the multiplicity of participants, the products/services on offer and the processes for market operation.   Market operators will either need to lead in enabling this change or be replaced by those who can."
"Network owners will need to adapt to facilitate whole system solutions, not just those that demand T&D investment and control."
"Will network owners be able to avoid separating out their system operator roles?"
"Network owners must evolve to cope with much more complex flows of energy across their networks and a reduction in the use of the network by pro-consumers.  This will challenge existing revenue models based on KWh."
 "We are seeing the emergence of local decentralised multivector grids… including coupling local renewable energy generation with electric/gas vehicle fleets."
 "Distribution network operators are toast".
What's your view? Use the comment box below to add your voice
See earlier questions
Q1: Where do you think the opportunity for public ownership exists in energy, and where might it be beneficial?
Q2: What lessons should we learn about public or social ownership from previous experience?
Q3: What aspects of governance or regulation could be devolved to other organisations closer to users? To whom and how?
Q4: Reader question: Are `utilities` still a useful grouping? How else might we view the provision of these services?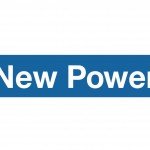 If you would like to join our expert panel – we will send you five questions every three-four months – contact [email protected]