Happy Christmas to all our readers. To celebrate the start of 2020 we present 12 interviews previously only available to our subscribers.
New Power Report subscription includes:
Weekly email Update
Monthly New Power Report – analysis and insight
Access to our online Database  - search and sort data on 2500 UK power assets
For more details and to join our next free trial, send your name, job title, company and email address to Daniel Coyne: [email protected]
In the February 2019 issue of New Power Report Janet Wood and Fiona Howarth discussed 'vehicle to grid' progress in electric vehicles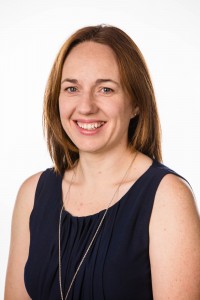 Just how close is a 'vehicle to grid' (V2G) application that will allow electric vehicles to act as storage assets to help balance electricity demand and supply? For Fiona Howarth, chief executive of Octopus's electric vehicle company, OctopusEV, it is within weeks. She is getting set for the launch of Powerloop, a V2G demonstration project with £3 million of funding from Innovate UK that also involves Chargepoint Services, UK Power Networks, Navigant, the Energy Saving Trust and Open Energi. The aim is twofold: to make the business case for V2G applications and to show that they can be valuable in flexibility markets.
The project aims to recruit 135 users who will each receive V2G chargers and take out a lease contract for a vehicle supplied by OctopusEV. Howarth says the company is recruiting participants in areas where UKPN is looking for flexible response – with roadshows about the project followed by test-drive days. "We are targeting these events in areas where there are constraints on the grid," she says.
What is on the critical path? It is not likely to be the users; Howarth says she has had 'hundreds' of expressions of interest.
What is more likely to hold the project up is obtaining the hardware. That is first the EVs themselves – Howarth says "we have had to pre-order vehicles to secure them". Last year, she says, customers were waiting up to six months for EV delivery, although it is now down to two or three months.
"The number of electric cars being built is much lower than demand," she says – and the UK is far from being their first destination. "China is taking lots; Norway is going through the roof."
Second is the V2G chargers. Howarth was only aware of one full V2G charger that meets the project's needs when the project began and now "we know a handful of domestic V2G chargers installed globally", she says. But the next year could see a huge change in the market. Howarth is "on the lookout" for new V2G technologies and she expects a handful will be launched over the coming year.
The beginnings of commercial rollout should also see the existing technology start to come down the cost curve. At the moment each unit costs £8,000, which Howarth admits is "not commercially viable". But "one of the aims of the [Powerloop] project is to demonstrate that there is a commercial business case to encourage manufacturers to come to the market with alternative charge points". There is no reason, looking at the technology of the charger, that that should not come down to the £2,000 level in a couple of years, she believes.
"The other part that is not there yet is the flexibility markets for the DNOs," says Howarth. When it comes to frequency reserve and more familiar National Grid flexibility products, it is easier at this stage to see what the potential benefits are.
"You lease the car and charger, and you get a simple renewable energy tariff. If you plug back in three times a week after 6pm we will give you back £30 a month," she says. That's to support the grid and "we don't know that, it has to be validated". The Innovate UK funding has given a signal that there are customers there. It is a similar level of payback to that offered by home battery supplier Moixa in a new tariff.
Howarth says: "As we go through the project we may test other customer propositions." The project lasts three years. Outside the UKPN area, "in theory Open Energi could aggregate the vehicles to offer something back to the system operator".
Selling the system
The V2G project is the most cutting edge part of the OctopusEV business. "We are a spin-out of Octopus Energy focused on electric vehicles," Howarth explains. "We are marrying up the car with the charger and the EV tariff.
"We have a panel of funders… and we have authorisation to be able to start leasing ourselves and funding it off our own balance sheet," she says. "That's interesting because we can do different things."
At the end of 2018 the company also partnered with MyEnergi, which offers a charger that can be programmed to come on at a predetermined time – either overnight to take advantage of low cost power, or during the day if the user has solar PV. It can be overridden by the user if needed. MyEnergi is also selling 22kW chargers that can be installed at non-domestic sites for fast charging.
What is next? Apps are already available that will respond to day-ahead price signals. Howarth says she expects apps to be launched "within a few weeks" that can set minimum levels of charge and otherwise leave it to the app to charge the car at the cheapest times or – using data now available from National Grid – the 'greenest' times.
Howarth says analysis from Octopus Energy's Agile tariff users is that they shift around 28% of usage out of peak times and those that are charging electric vehicles shift around 47% out of peak. These obviously represent a small number of customers – in the hundreds – who are both early adopters and active consumers. Nevertheless, it shows what can be done. The MyEnergy changer is "that bit smarter", she says, and the next step is "we will be able to have smarter algorithms that will look at pricing on a day to day basis so we can optimise it".
The company plans to settle customers half-hourly eventually, but it is 'working through the detail' on whether it will move them onto an elective half-hourly tariff.
"I came into this thinking surely everyone has a smart charger," Howarth says, "but actually I found that the industry is installing dumb charging points – basically sockets – that are funded by the government. … We must be able to make this better."
New Power Report subscription includes:
Weekly email Update
Monthly New Power Report – analysis and insight
Access to our online Database  - search and sort data on 2500 UK power assets 
For more details and to join our next free trial, send your name, job title, company and email address to Daniel Coyne: [email protected]   
Subscribers: login to read many more interviews in our editorial archive. Here is a selection:
Mark Wilson, ILI Energy:  Janet Wood spoke to an entrepreneur who is translating a relationship with farmers in Scotland into ambitious plans to help meet the GB energy market's desperate need for storage.
Andy Kinsella, Mainstream: Renewables are taking over the world – could the UK lose its lead in offshore wind? Mainstream Renewable Power is one of a "new class of renewable energy majors", according to the company's group chief executive Andy Kinsella.
Mick Farr and Scott Keen, Triton Power Triton Power is grappling with the Capacity Market hiatus alongside other issues. Janet Wood talked them over with president and chief operating officer Mick Farr and commercial director Scott Keen
Maxine Frerk, Grid Edge Policy At Ofgem and Decc, Maxine Frerk was at the centre of major industry steps towards a smart system, including RIIO and the smart meter rollout. She spoke to Janet Wood about those developments now
Emma Pinchbeck, RenewableUK Renewables are now big business for energy and for UK Plc. Emma Pinchbeck looked at their long-term development with Janet Wood
GemServ's Alex Goody Some of the hardest issues to be dealt with in energy are in software and data. Gemserv chief executive Alex Goody discusses them with Janet Wood
Mark Elmer and John Greasley, Nemo Link Nemo Link, a 1000MW interconnector between the GB and Belgian markets, is due to go into operation in the next few months.
Greg Jackson, Octopus Energy Greg Jackson brings experience of retail and of new technologies to the energy supply business.
Louise Manfredi, Leep Utilities This month Ofgem published an update on its plans for competition in expending transmission networks.
Roger Hey, Future Networks Manager, WPD DNOs are accused of being barriers to a new energy system. WPD future networks manager Roger Hey says that's far from the case
Jim Watson, UKERC Reducing demand and maximising flexibility are the keys to a resilient energy system, according to new work by UKERC. Janet Wood spoke to Jim Watson about the report's futures and managing the transition
Lesley Rudd, Sustainable Energy Association The home is where much of the innovation in the energy industry has to take place, whether it is using new technologies or in convincing consumers to be more active energy users
Jo-Jo Hubbard, Electron Jo-Jo Hubbard spoke to Janet Wood about the threats and opportunities of blockchain, and the experience of innovation in the energy industry