Happy Christmas to all our readers. To celebrate the start of 2020 we present 12 interviews previously only available to our subscribers.
New Power Report subscription includes:
Weekly email Update
Monthly New Power Report – analysis and insight
Access to our online Database  - search and sort data on 2500 UK power assets
For more details and to join our next free trial, send your name, job title, company and email address to Daniel Coyne: [email protected]
Social enterprise investors are ready to invest in power, Janet Wood hears. First published in New Power Report May 2019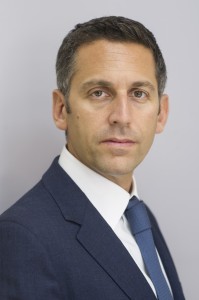 The UK "is just getting started" on using onsite power generation for industrial and commercial sites, says Jonathan Maxwell, chief executive of Sustainable Development Capital LLP (SDCL). The number of sites taking such measures has doubled over the past five years and it will double or triple again in the next decade, he says.
In April, SDCL's Energy Efficiency Income Trust (SEEIT) raised £71 million, mainly to add three projects to its energy efficiency portfolio. In the UK, the fund expects to take on large scale rollout of rooftop PV under a power purchase agreement with a large retailer. That will be of the order of "tens of MW", Maxwell told New Power. But the second addition, in southern Europe, will see it install onsite CHP representing 10 times that much capacity. The third (already completed) is a CHP plant in New York
April's share offering followed an earlier offering in December, when the fund raised £100 million, but the prospectus offered up to 500 million shars at around £1 each. Maxwell insists he is pleased with the results of both placings. After December "at £100 million it meant we could be fully invested from day one". Instead of a 'war chest' for future acquisitions the fund had cash flow and could have higher dividend cover. The second offering "was above the minimum threshold we set and we can put it to work quickly", he says, on the PV and CHP projects mentioned above. The fund could come back to the market a third time on the same prospectus to offer the remaining 330 million shares.
The funds are focused on power assets including CHP and PV, (alongside direct energy efficiency options like high-efficiency lighting) but because they come to the market in the form of long-term management contracts with the I&C customers (and other organisations like hospitals) they have a different profile for investors. They are more akin to long PPP or PFI (public-private partnership or private finance initiative) deals than power plant investments. Funds have been investing in renewable energy vehicles over the last few years, he says, but with options like SEEIT "when you look you see similarities with social infrastructure investments. It is complementary to renewables." You don't have power price exposure, he says, you have contracted cash flows.
Are investors ready for this? Maxwell admits it requires a specialist investor. But he says it is a natural follow-on for investors who are already in power and other types of social infrastructure. They can see the carbon and energy savings from generating power where it is used, and they are familiar with availability-style contracts. The placing attracted pension funds, insurance investors and asset managers as well as wealth managers.
Maxwell sees a pipeline of deals ahead. The company "knows how to build, operate and maintain" these projects, he says and he expects to pick up projects in the secondary market, from independent developers and utilities. "A listed trust with long-term interest in owning projects and delivering savings is very attractive for developers who want to recycle capital," he says.
Talking about how the sector should expand in the UK, Maxwell says deals here succeed because projects "can stand on their own two feet". Onsite gas and rooftop PV can both deliver power cheaper than grid supplies, he says, and it should be greener because using the heat from the installation can deliver efficiencies up to 70%, compared with a grid average of 38%. His last claim is to better resilience. That is both in power terms (protecting the user from power outages) but also in a much broader sense – for example lighting contracts, he says, can give employees a much better working environment. As for power resilience, I ask whether that could offer the industrial user the option of downgrading their grid connection to cut costs. We are not there yet, Maxwell suggests, because discussions over changes in the charging regime are still under way. But it is on the radar.
New Power Report subscription includes:
Weekly email Update
Monthly New Power Report – analysis and insight
Access to our online Database  - search and sort data on 2500 UK power assets 
For more details and to join our next free trial, send your name, job title, company and email address to Daniel Coyne: [email protected]   
Subscribers: login to read many more interviews in our editorial archive. Here is a selection:
Mark Wilson, ILI Energy:  Janet Wood spoke to an entrepreneur who is translating a relationship with farmers in Scotland into ambitious plans to help meet the GB energy market's desperate need for storage.
Andy Kinsella, Mainstream: Renewables are taking over the world – could the UK lose its lead in offshore wind? Mainstream Renewable Power is one of a "new class of renewable energy majors", according to the company's group chief executive Andy Kinsella.
Mick Farr and Scott Keen, Triton Power Triton Power is grappling with the Capacity Market hiatus alongside other issues. Janet Wood talked them over with president and chief operating officer Mick Farr and commercial director Scott Keen
Maxine Frerk, Grid Edge Policy At Ofgem and Decc, Maxine Frerk was at the centre of major industry steps towards a smart system, including RIIO and the smart meter rollout. She spoke to Janet Wood about those developments now
Emma Pinchbeck, RenewableUK Renewables are now big business for energy and for UK Plc. Emma Pinchbeck looked at their long-term development with Janet Wood
GemServ's Alex Goody Some of the hardest issues to be dealt with in energy are in software and data. Gemserv chief executive Alex Goody discusses them with Janet Wood
Mark Elmer and John Greasley, Nemo Link Nemo Link, a 1000MW interconnector between the GB and Belgian markets, is due to go into operation in the next few months.
Greg Jackson, Octopus Energy Greg Jackson brings experience of retail and of new technologies to the energy supply business.
Louise Manfredi, Leep Utilities This month Ofgem published an update on its plans for competition in expending transmission networks.
Roger Hey, Future Networks Manager, WPD DNOs are accused of being barriers to a new energy system. WPD future networks manager Roger Hey says that's far from the case
Jim Watson, UKERC Reducing demand and maximising flexibility are the keys to a resilient energy system, according to new work by UKERC. Janet Wood spoke to Jim Watson about the report's futures and managing the transition
Lesley Rudd, Sustainable Energy Association The home is where much of the innovation in the energy industry has to take place, whether it is using new technologies or in convincing consumers to be more active energy users
Jo-Jo Hubbard, Electron Jo-Jo Hubbard spoke to Janet Wood about the threats and opportunities of blockchain, and the experience of innovation in the energy industry