From 1 April 2021 the energy price cap will increase by £96 to £1,138  for 11 million default tariff customers, and by £87  to £1,156 for 4 million pre-payment meter customers, Ofgem has annnounced. The hike returns the price cap to pre-pandemic levels, principally as a result of changes in wholesale energy prices.  The cap will apply until 1 September.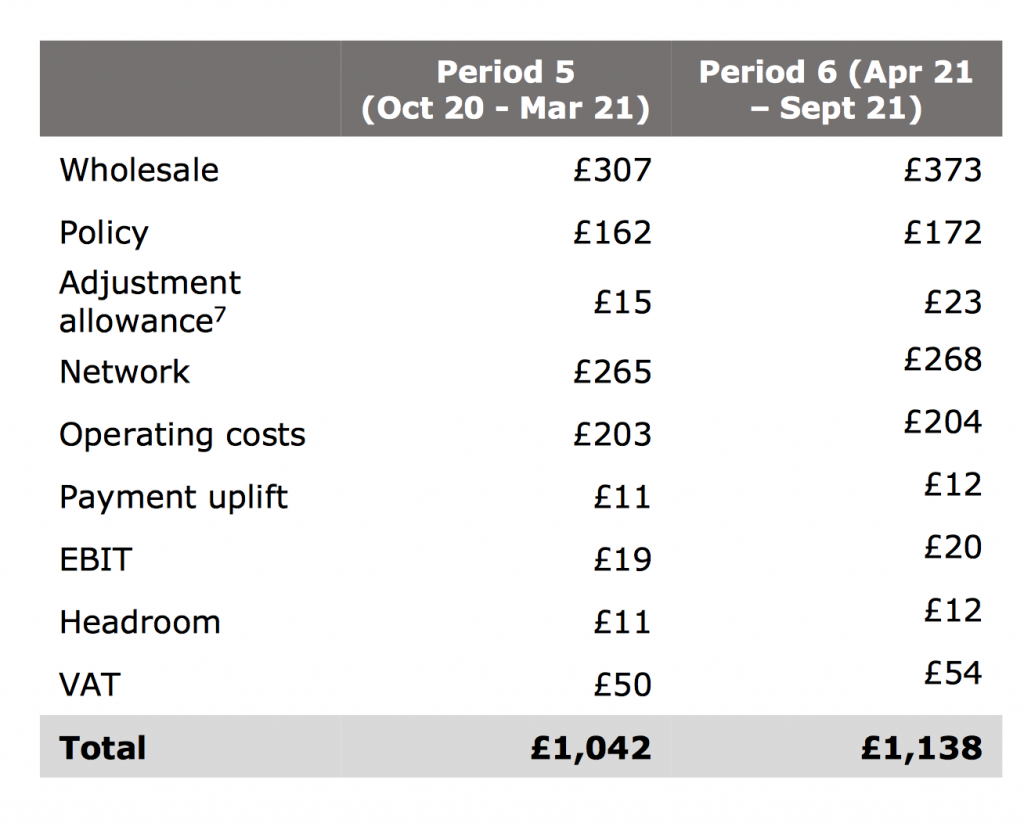 The regulator said gas prices, a major driver of GB wholesale power prices, have increased fivefold since a crash in spring last year and are at pre-pandemic levels. Combined with a reduction in available power supplies compared to last year this has led to an increase in the wholesale price of electricity. 
In addition the cost of CfDs has increased as expected as more capacity has come onlineand Renewables Obligation costs have risen.
Ofgem has also included an adjustment of £23.14for bad debt costs arising from Covid-19.