Nearly a quarter of customers (23%) would be more likely to vote for a government that increased the price of gas for domestic heating and it would make no difference for 37% of respondents, according to new research by the Energy and Utilities Alliance.
The survey, of 2000 homeowners, found that less than half of respondents (40%) would be less likely to vote for a government that raised gas prices.
The finding came even though the homeowners polled were sensitive to the effect of high gas prices. In the same group, more than three quarters of those polled (76%) supported reducing VAT on gas to 5%.
They also placed a high priority on dealing with fuel poverty. Asked how they would react to rising heating costs, 70% said addressing fuel poverty should be the highest priority, compared to 27% who said addressing climate change was the most important and 3% favouring other priorities.
EUA chief executive Mike Foster said, "I believe the public supports efforts to deal with the climate crisis but not at the expense of plunging more people into fuel poverty. If the government does force up the price of gas, it is vital that the fuel poor are supported. And if a carbon levy is placed on gas, let's ring-fence the proceeds to make sure they are used to incentivise the investment in the hydrogen economy the government is keen to talk about."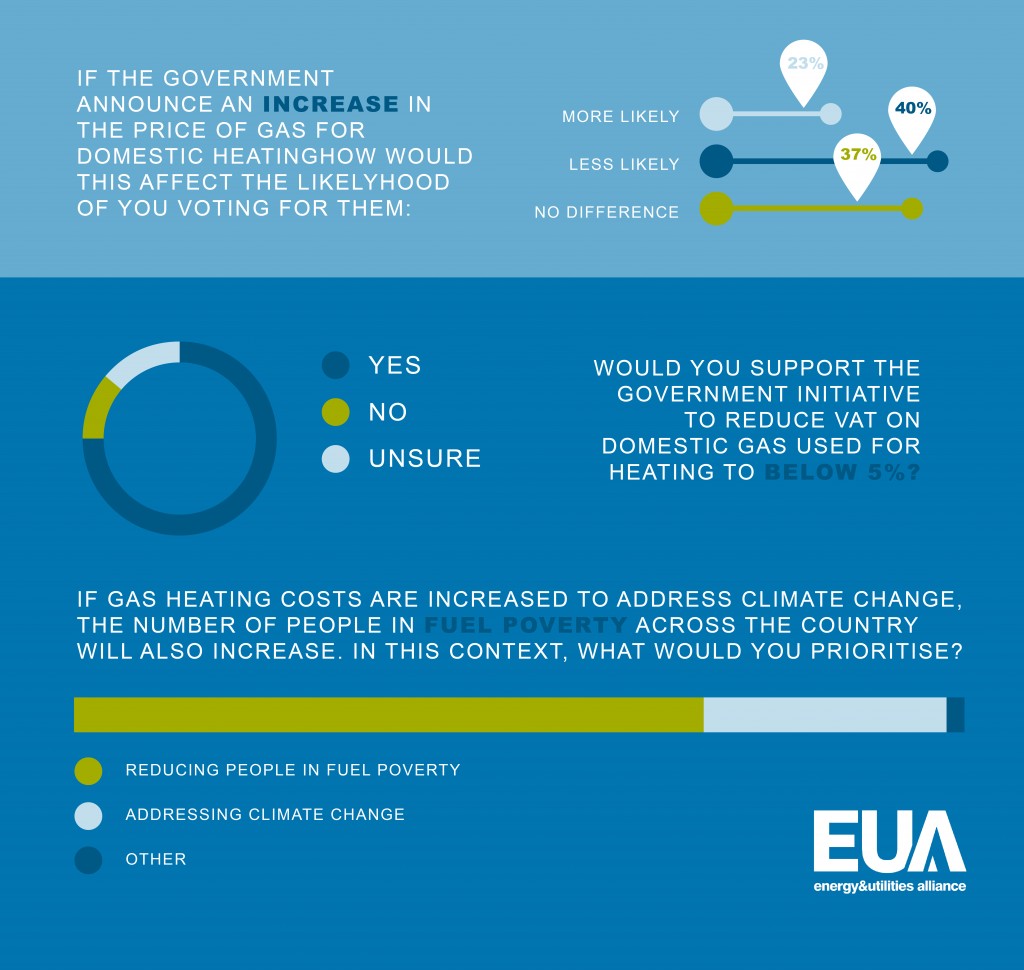 Separately, a survey of 1,000 households by UK Power Networks and gas network Wales & West Utilities as part of their HyCompact project suggested that people will only buy low carbon heating systems if they are cheaper, more reliable, or easier to install than conventional systems.
It found 72% of respondents say hybrid heating systems are either moderately or very appealing. However, the most popular reasons for switching are comfort and reliability (both 96%), plus cheaper running costs and ease of use (both 94%).
The vast majority (85%) said they are satisfied with their current gas system, while around four in five would only consider switching if their current boiler stops working. If a breakdown happened, just over 80% would be interested in hybrid heating if it was less disruptive than installing a new gas boiler, underlining the need for low carbon systems to improve on products already on the market.