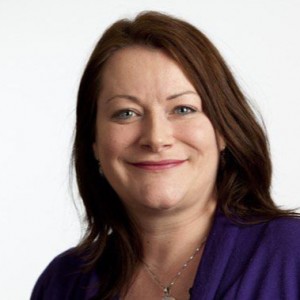 Independent network operators provide a large proportion of utility connections for new buildings, and in some cases operate those networks under licence. That puts them at the sharp end of delivering both our net zero ambition and other needs such as new housing.
Nicola Pitts joined the INA as executive director in May; New Power asked her for a primer on some of the issues facing her members today, especially in the electricity sector.
Your members have an opportunity to provide 'net-zero ready' properties, for example with one or more of EV charging, PV, heat or power storage. How can that be delivered when housebuilders want them to minimise costs? Is low-carbon seen as a 'selling point' yet?
Certainly, energy efficient, EV-ready homes can be a selling point already. However, new homes do have a cap on their price that is dictated by location, size and specification. In the absence of national or local policy intervention, the specification of the house would be set by what developers think will sell.
Buyers don't need to buy new homes, so the important question is about developing demand pull. This is where engagement and education have a role to play. From a recent study, only about 5% understood that buildings are a major contributor to climate change.
It is critical that a national campaign takes place so that we increase understanding of new technologies, energy efficiency and their benefits to tackle climate change.
Do those of your members who operate network assets on a continuing basis see a potential need arising for them to take a more active role as houses become active power consumers – eg balancing, managing flows in and out?
Absolutely. One example is Project DINO (Domestic Infrastructure and Network Optimisation). INA member Energy Assets Networks is partnering with Evergreen Smart Power and Myenergi to show how artificial intelligence (AI) can safeguard network integrity in a new-build setting.
The network-to-device AI interface can manage loads dynamically by enabling appliances to automatically change consumption at peak times to relieve network stress and safeguard power to homes. It's a pilot project that will run over the next two years. Read more on the project website Project DINO – Energy Assets Networks
You've raised concerns over the practicalities – supply chain, installers etc – of delivering the new Future Homes Standard in new-build. What are your key asks for government to make that deliverable, and do you think BEIS and MHCLG are co-ordinated on this?
I think people underestimate how important it is that the Future Homes Standard is a success.
It will be the first intervention that the government makes in how people heat their homes to meet climate change targets. My asks are to create certainty on the standard and any transition to it as early as possible, so all the delivery streams and supply chains can gear up. We have already seen developers slow or reconsider housing developments in their pipeline.
The other main ask goes back to engagement. People don't have to buy new homes, so education and engagement to understand heat pumps as a heat source, and their benefits, is critical to create the demand.
On cross-departmental working, I think it is unfortunate that the BEIS overall heat and building strategy is behind the Future Homes Standard, as it means that key issues such as whether hydrogen will be an option for heat are unclear and operating on different timescales.
Where your members are installing gas connections, can they be converted to hydrogen if required in future?
There will still be housing projects coming forward on a dual fuel basis. One of our concerns about the Future Homes Standard is that large housing estates take some years to complete with the housing being sold in parcels. The planning permissions for that development will be granted and main energy infrastructure already installed. In Scotland, the decision has been taken to honour the original planning permission. In England, the current policy is for this to change on a house-by-house basis. It could mean that means house number 3 and house number 5 on the same street have totally different energy provision and we may need to revisit the main electricity infrastructure. We hope that there can be pragmatic arrangements made about a transition. We are still seeing projects using gas being planned in other sectors. The gas independent networks have used plastic pipe so they can be adapted to hydrogen … so we are all awaiting news from BEIS as to how hydrogen might move forward.
Ofgem is keen to expand competition in networks, partly in parts of the connections work. But more broadly it has plans for competition in owning and operating 'new, separable' parts of the transmission network, currently high value assets but with plans to progressively apply it into lower cost assets and potentially distribution network assets. Is there appetite for expansion by your members and if so where?
I would argue that INA member companies are already competitive at building and operating discreet parts of the distribution level. We have to make sure those opportunities are not eroded in ED2.
Rather than transmission, the area my members are increasing getting involved in is water and we have just expanded the INA to cover water too. There is lots to do, as competition is immature compared to where we are in gas and electricity.
Local authorities are increasingly taking an interest in using local resources to provide green infrastructure. What type of changes do your members see from local authorities who have declared a 'climate emergency' or net zero target date?
I think there are huge benefits to taking a local lens on climate change. Each area has different resources and needs, and this could provide a great opportunity to level up. You can more easily leverage and benefit your local supply chains and you can get the community involved more easily.
Local authorities hold the levers on planning and developing green transport which are key to INA members interests. A long term, consistent target and plan is vital alongside consistency in their approach to planning requirements and standards.
The energy industry now has an 'Open Data' mandate. Are your members included in that, what are they doing to comply? What data is on their 'wish' list from others?
This is a really important development and one that will facilitate a fully flexibility energy system. One of the big issues for my members is right sizing electricity connections to new homes. It is an old chestnut: how do you provide a degree of future-proofing without over-engineering the connection and its cost. A combination of the Future Homes Standard with heat pumps and potentially EV charging demand increasing rapidly is a concern.
Data from across the country on usage patterns in or close to real time and an understanding of how these vary across the seasons will help us to create greater standardisation in the connections. It will also help the wider industry to innovate in the products and services to help consumers manage their demand.