Bristol Energy, the first municipal energy company in the South West and one of the first in the country, is officially open for business. The energy supply company was created by Bristol City Council in 2015 to "be a force for social good".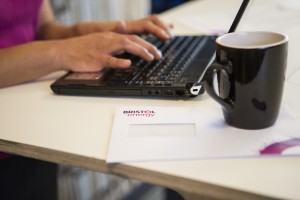 The company will provide services to customers nationwide and profits will be invested back into Bristol, supporting council services to citizens and community projects. The company is looking to support local renewable energy generators.
Managing director, Peter Haigh, said: "This is a new era for the sector, and Bristol Energy is proud to set itself apart from other energy companies as a force for social good… We have to pay energy bills anyway, so why not pay them to a company that will spend the profits on local services and projects?
"Our growing Bristol Energy team has worked incredibly hard to get us to the point where people can make a no-fuss switch to us through our website. One of our next steps will be to find ways to help the least advantaged energy consumers through our products and services and to build partnerships with local renewable generators. In the longer term, I can't wait to see the difference our profits will make to local Bristol communities."
Plans within Bristol City Council to set up an energy company for the city began in 2010. Bristol Energy was given the green light to begin unrestricted trading in December 2015.
From the archive: Energy retailers: How are they changing? 
Members only: The New Power Interview: Peter Haigh, managing director, Bristol Energy
Subscribe to New Power for full analysis, comment, interviews and data in our monthly report, and access to our database, or sign up to our FREE e-newsletter for website updates