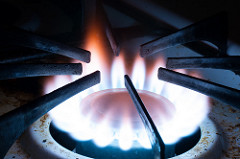 Fine ambitions on increasing customer switching run into one problem: it's a tedious business, and one that can leave you uncertain, on switching sites, whether you really have got a better deal. New auto-switch services could change that. Janet Wood spoke to Flipper and Swuto, both hoping to take the pressure off domestic consumers, and Energy-Scanner, which aims to get small businesses more active. Can they help disengaged customers take action? And will they bypass switching sites?

What Flipper offers is a service that switches customers up to four times a year, using their own consumption data to ensure the switch is beneficial. It is funded not by industry commission – chairman Nigel Evans, an energy industry veteran, is adamant that Flipper accepts no commission, "and we never will", he adds firmly – but by a yearly subscription (currently £25).
What do you get for your subscription? Evans says: "The USP is that we take all the hassle away."
A key to the company's approach is that instead of using consumption data from customer bills – which Evans says is a "hassle factor" in using comparison sites as well as generally inaccurate – it uses the customer's own  data, sourced from the customer's current supplier. Customers are automatically switched if they can save 10% and the calculation is revisited on a three-monthly basis.
Evans goes on to talk about how real consumption data and regular tariff 'sweeps' can work: "If there is a change in household circumstances, such as a new baby, we can help with understanding that it means a change in energy and it may be a chance to save from a new supplier." He says as and when tariffs start to have time of day and time of use implications, the algorithm will be able to take them into account.
He stresses that the service is "indifferent to who you are with – unless the customer expresses a preference", whether that is positive, such as for a renewable energy company, or negative if a customer wants to avoid a company with bad service.
Suppliers are paying price comparison sites up to  £30 for every switch, so at the moment, Evans admits, "we are a free lunch for suppliers, they don't have to pay us". But he speculates that "when we are successful and we have large customer numbers, we could go to suppliers and suggest they should be offering us a better deal."
A very interesting potential outcome is customers who switch very reguarly. Evans explains: "The interaction between standing charges and unit charges is complicated and over time there can be very significant benefits from switching very regularly to take account of these differences. In the summer when your consumption is low you may be better off on a higher unit rate but a lower standing charge. We can make those decisions on our algorithms."
What happened next? See our recent interview with Flipper
Domestic switch service Swuto, due to launch in April, notifies users when they will save money by switching, but does not switch users automatically (although founder James Winfield says it is investigating that possibility). The emphasis is on a 'one button' simple switch.
The switching process itself is carried out by a switching site – at the moment Swuto has an agreement with UK Power – and when customers go ahead with the switch, it is UK Power that communicates the details to them. But Winfield says he would consider partnerships with other sites and is in talks with several.
Swuto is free to its members. Its income comes from commission payments from energy companies, which are paid to the switching site (UK Power) and then passed on to Swuto. Winfield says Swuto's commission is fixed and the same for every supplier – £17 per fuel or £34 for a dual fuel switch – so it does not influence its recommendation.
­Winfield says that in practice customers would probably get a switch advice no more than every three to four months. When customers get an email telling them it's time to switch, "they log on and confirm the switch with just one button", Winfield says. The algorithm relies on customers inputting usage data from their bill.
Winfield names two  areas where he thinks Swuto's offering can make quick wins. One is a 'family portfolio' that allows users to manage switching for other family members such as elderly relatives or university students. That, he hopes, will help address barriers to switching in those groups.
The other is collective switching: Winfield says  several local councils had successful collective switching initiatives that have lasted a couple of years and then been allowed to lapse. Working with councils "we can just keep that ticking over", he says. He is already talking to councils.
Energy-Scanner aims to get SMEs switching
Small and medium businesses (SMEs) get a competitive raw deal, the Competition and Markets Authority (CMA) observed. But SMEs such as independent shops and garages, B&Bs and others sign up to 2.5 million energy contracts every year, and a new company – Energy Scanner – aims to offer them an easy online switching service. The company is about to launch.
Nick Dwan, Energy Scanner's strategy director, says of the company's target group – typically using 10-70MWh per year – "a significant proportion are disengaged with energy. They haven't negotiated any kind of contract… they tend to call up the incumbent, get a new deal and then reconnect". He says it was clear these customers did search for deals – "we can see it on Google analytics" – but "they generally give up". Energy Scanner believes it is unique in offering SME's immediate signup.
Customers will input information, including consumption and type of business, and credit checks will be carried out "in the background". Location information will allow the algorithm – which has been built using experience from booking and scheduling systems for airlines – to collect meter type and location data and the types of tariffs that can be offered. The customer will see a range of offers from different suppliers, with different prices for different contract terms, and, ­crucially, can immediately sign up to the new contract online.
Energy Scanner has fixed commission charges, published on its website, that are the same for all suppliers (but varying according to the size and duration of the contract, from £50 upwards). Dwan says that single rate "takes us out of the equation" and ensures there will not be any preferential treatment for suppliers with the best commission.
The new company is backed by EP Invest, itself backed by Czech Republic based EPH – a more traditional power company whose other UK interest is coal and biomass-fuelled power stations at Eggborough and now Lynemouth. Dwan says the company's marketing plan is "ready to go", targeting some vertical sectors such as the hospitality industry – cafés, bakeries, B&Bs, etc. He is optimistic that Energy Scanner can grow to have around 30,000 customer switches annually.
Supplier implications?
These new services raises the prospect of a tranche of customers who switch regularly, perhaps by season – which, if the group is large enough, has important implications for ­suppliers' forecasting requirements and cash flow.
But Flipper's Evans also suggests they will present opportunities for suppliers. "Perhaps they have a particularly long position in the market. Rather than hedging wholesale they can start hedging retail, by offering tariffs that will only be available for a few months, which they know will always be swept up because we will be covering the market. They will know that they will automatically get acquisition." And, he says, customers will automatically be moved on in their next review when the offer disappears. "It allows the customer side really to have a role in the development of the market, not because you have customers trading on the wholesale market but we are making the process of buying and selling and customer choice much easier."
No turning back the tide of switchers
Which?'s best energy supplier list is dominated by small, agile retailers, while the big six languish near the bottom. Will a new breed of consumer and disruptive technologies ultimately spell the end for the incumbent retailers? That was the issue at a Forum organised by Indepen. It heard that consumers are becoming  better informed and sophisticated: the internet gives them the tools to change and their expectations are driven by service they have experienced in other sectors. What is more, they are communicative, commonly exchanging views on social media. Online technologies also make it easy to set up mass switches and other forms of joint action.
The typical switcher is middle class, well off and internet-savvy. Meanwhile, low-income customers generally miss out on the benefits of changing supplier – and their situation could get worse if incumbent retailers try to maintain retail profit margins despite a shrinking customer base.
That was the landscape revealed at a Forum on switching held by Indepen. Attendees heard that the lesson for suppliers is the same as that for customers: those who fear and hide from change will lose out, while those who embrace and respond to it are far more likely to succeed.
Subscribers: login to read a more detailed version of this article  Not a subscriber? To see if you qualify for our next FREE TRIAL send your name, job title, and telephone number to [email protected]
Click here to find out more about Indepen and its forum