SSE Enterprise is getting set to enter the Balancing Market . The Enterprise business sits alongside SSE Group's networks businesses (distribution, transmission and an independent business that competes on new connections) and its supply arm.  New Power's Janet Wood talked to Stephen Stead, SSE Enterprise's director of strategy & digital services, about business models, how to get buildings into the electricity market and rolling out EV charging hubs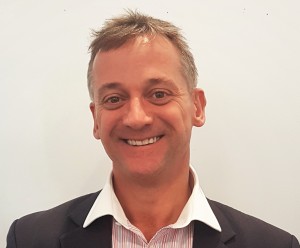 SSE Enterprise is getting set to trade flexibility from buildings as well as standalone storage and solar projects in the Balancing Market (BM). It plans to be the next aggregation player in the BM and Stephen Stead, Enterprise's director of strategy & digital services, says by the end of March he hopes to have BM accreditation as well as the capability to trade in wholesale and ancillary service markets.
Flexitricity and Habitat Energy are already trading in the BM, using Elexon's 'virtual lead party' arrangements, but other options are available to Enterprise.
In late January Stead told New Power the trading arrangements were almost there. "We are using our own trading desk because of the knowledge they have. Part of the issue is in trying to make the trading seamless – integrating the schemes. If you don't do that [the small] stuff loses out, because it is easier to trade the bigger stuff."
Traders can already call on some small assets belonging to SSE, and "We are bringing them all together under one aggregation platform, which includes automation to ensure they are traded with equal emphasis to SSE's larger assets."
SSE Enterprise manages electricity in large buildings and mixed sites and Stead is excited about the possibilities once those assets are available on traders' screens. Traders can already call on SSE's peaking gas engines, but he wants to use Enterprise's heating and cooling expertise to call on the demand side.
Cool customers
It is not just supermarket fridges, which are often mentioned in connection with flexibility, but a whole chiller industry, from wholesalers' freezers to ice cream manufacturers.
That is "bigger kit", Stead says, but it is business-critical, "so how do you manage those assets safely from a product point of view on a command and response basis?" He adds that, "This could be quite a complex beast," but the potential capacity is large.
Tapping into it for some customers is as simple as adjusting air conditioning, long used to help balance. But for others, "Some are linked with a building energy management system (BEMS) and some have their own control systems around them, that you have to link directly into.
"You have a complex control system with its own strategy and rules. Another aggregator may veer away from this and go for standalone assets, because it is much simpler, but we have a BEMS team and heating and cooling teams that design control strategies, so we have the expertise to bring these into the mix.  It opens up a whole host of opportunities."
It is important that SSE Enterprise works with all the major BEMS suppliers, he says, because "If you don't link into the incumbent BEMs strategy -  it will try to reoptimise the system when you call on an asset within its scheme and this may be detrimental to overall performance if the aggregation platform action is not understood."
If you don't link into the incumbent BEMs strategy -  it will try to reoptimise the system when you call on an asset
He also explained the various routes that may be required to access these assets. Many buildings are actually controlled by a facilities management organisation, "so we are looking to get into those, as well as building owners and third-party intermediaries," he added.
"There is no one answer – it is about channeling to the organisation and individual that is responsible for that carbon."[5]
One of his targets is data centres that have huge energy needs to keep servers at low temperature. "At the moment aggregators shy away from them," Stead says, because power is 'mission critical' for the operators. "But imagine if you could put a thermal store in and disassociate their chiller power demand from the output temperature. The amount of cooling they need is massive." He has other technology-specific options in mind, such as aggregating heat pumps.
Who leads the new energy industry?
Stead and I have been talking about how third parties and the energy system can both benefit from having active customers. But it clearly requires new thinking from both groups. Who can help lead that transformation?
Stead believes local authorities have an important role because, "With local renewable generation, or energy efficiency in buildings, there are a lot of areas where they have touch points." I ask whether Net Zero commitments are a pivot point for those authorities. He says that even without Covid, which means their attention is elsewhere  - as is their budget – there is a mixed picture on their Net Zero commitment. Some just focus buying low-carbon power.
"They don't have the bandwidth and they are going to struggle. It's even more important that we can step up and help them," says Stead.
He believes that can be done using SSE Enterprise's 'toolbox' of experience from electricity networks, heat networks, energy assets, information portals and control systems.  One such grouping, Slough Heat and Power, provides heat, water, steam and electricity to businesses around a small power plant. It is "an example of an energy service company using local power for local demand. The trick is to move from traditional dumb assets that do a basic job but not much else, to smart assets that work as part of a wider system," Stead says.
Now SSE Enterprise's four strategic pillars are EV charging, electrical networks, heat networks and distributed generation and storage. The BEMS business, smart buildings, smart lighting and trading platforms "provide the glue," he says.
He looks at buildings as future energy balancing units: "That means they are not just load. You will put solar and storage in. You will manage that as an isolated unit that provides resilience wile offering up balancing services to the local network or the UK network. You will then combine them into areas, alongside investment into other zero carbon assets, and that's where I see the transition to local energy systems."
Energy includes heat as well as power, and the need to manage winter peaks – which may be supplied by heat pumps – without having to quadruple demand on the electricity network. "Part of that is moving peaks, part of it is using storage, part of it is hydrogen, but it is all about an integrated system working in unison to cover all the different energy vectors and energy uses," says Stead. I mention Flexitricity's announcement that it would use EV charging to bid into the BM and Stead says SSE also has something similar in mind.
Using your assets
The aggregation platform will work with underlying smart grid capability – and controllable energy assets – to allow constraints to be managed locally and flexibility to be sold into neighbouring markets.
When it comes to the assets, Stead is fairly agnostic over which would be involved and is focused on joining them up. "Smart lighting was underinvested for a while," he says, "We have invested heavily to bring in smart city capability and additional comms, so as well as controlling the lighting you can have a network for IOT and start joining these things together, for example you can start looking at traffic management."
That too is based around local authorities, for whom street lighting is a big power demand. Managing street lighting with dimming, managing buildings, adding standalone assets and connecting it with a management system that optimises the overall energy balance and maximises renewables – "that's all the direction of travel", says Stead.
Bringing buildings in from the cold
To reach the end points Stead has discussed, some pathfinders are needed.  He highlights the Peterborough Integrated renewables infrastructure (PIRI) project, a £2M Innovate UK design project, which looks at running a heat network across Peterborough from an energy from waste (EfW) plant coupled with a private wire electricity system, integrating local buildings and local renewables, and adding power and heat storage, EV charging hubs and a control system over the top of it. That is a view of how cities could lead the way to an active system in future.
the problem is  about the commercials and how you make things work in the revenue stack
The integration is  complicated, says Stead, "but the problem is more about the commercials and how you make things work in the revenue stack."
You can be in various markets, "But then you have to look at the assets– what do the buildings or vehicles want? What is their demand profile? How can we shift it? What is the limit of flexibility, how much of that flexibility can we commercialise, how much of that revenue can we reinvest in the energy system – that's where the complexity is and you have to bring all those parts together."
Another potential revenue line is in deferring or cancelling network reinforcement. Stead says even where there are no constraints, such a system makes it possible to put more assets in, while giving the DNO freedom to consider other ways to relieve constraints. "We  will put a control system that manages between the two and optimises both [DNO and private] networks," Stead says.
"We need to prove the models, we need to prove that for us the revenues stack up… you have to look at the energy system and the different cross subsidy to make the whole thing work."  Hopefully the PIRI project will provide that certainty.
How the financials work would depend on the location and its assets – and on charging regulations. You could build a private electricity network , but you have to allow for third party access. "There is an uncracked problem about how you allow people to switch on a private network," Stead says. Metering and losses allocation are among a "huge number of regulatory issues about how you set that up that we need to address with the regulator".
The system is already getting interest from DSOs, he says. "We are looking at a number of tenders, one is on an industrial site and one is a commercial business park.
"…we are having conversations about the private network, where they want to share storage or share an EV charging facility with renewables. You create a private parallel network with these assets and do you do it commercially by putting them behind the meter and sharing the benefits."
changes in network charges implemented in Ofgem's Targeted Charging Review (TCR) provide an opportunity
A key component will be battery storage. Stead says, "In its own right, although large scale front of the meter trading makes sense, using them to shift demand doesn't really make sense commercially at the moment. It is is getting close but you still need the batteries to come down in price." However, changes in network charges implemented in Ofgem's Targeted Charging Review (TCR) provide an opportunity, he says. "In the TCR one of the opportunities is moving between the different price bands – moving down to the next price band may add enough benefit to make a behind the meter (BTM) battery viable or a battery solar combination viable.
"That starts off the deployment of unsubsidised BTM soar and batteries – that helps local renewables, it helps balancing, it helps low carbon," he says.
EVs and storage – are they different?
I ask whether storage might be provided by parked EVs. Stead says the SSE Enterprise is already engaged in what was the world's largest vehicle to grid pilot in Northumberland Park is looking at renewable EV hubs, dubbed 'REVHubs.'
Across London it is looking to find areas of land to install chargers to support local fleets, especially for the growing fleets of delivery drivers. Outside London where there is more land available, it wants larger REVHubs with integrated renewables and storage. He says, "Even two years ago the idea of investing heavily in those without having signed up enough anchor tenants and local fleets to get above a certain bar – we wouldn't have thought about it. But now the momentum is there"
Even two years ago the idea of investing heavily in [EV charging hubs] without having signed up enough anchor tenants and local fleets to get above a certain bar – we wouldn't have thought about it
I ask whether those parked EVs using 'vehicle to grid' might stand in for batteries as storage. Stead says, "At the moment probably not, because you are seeing the value of your car tick away as you help the grid decarbonise – where is your priority? But once battery costs come down – and the glide path is still quite steep – that is something we need to be looking at." He thinks it will be five years before the company starts looking at that in earnest. It is not just V2G chargers: "There are a lot of nuances about how people want to charge and understand their behavioural patterns and that needs a platform in its own right."
But he says SSE Enterprise is exploring a number of different housing developments where developers  are looking at central EV charging, "So developers are thinking in that direction as well".
Reputation or return?
Stead is convinced that corporate social responsibility (CSR) benefits of smart cities or EVs scores are rising in importance.
He says businesses want CSR value. Although they are still money-minded there are points where pressure  could be effective. "Where we are building BEMS into offices and commercial premises there are two customers. Developers want the minimum that will tick the box for standards and the occupiers want more.
"At the moment we go in and respond to a specification from the developer which is typically reduced spec so they can get the building out at minimum cost. The occupants want all those green and smart credentials, not just from a regulatory point of view but for CSR, and once that starts to embed itself people developing the buildings will see it as a selling point rather than an additional cost."
He says specifications now have more requirement for these sorts of solutions: "It's baby steps at the moment .. but it is moving."
Read more interviews from New Power
Stay up to date with New Power Subscribe to our FREE weekly newsletter here