As the 2020s start, in the January 2020 issue of New Power Report we set out a series of questions about how the industry would look at the start of the 2030s. 
What's your view? Have we asked the right questions? Are these key issues? And what are your predictions?
Answers in the comments or by email to the editor – and don't miss our exploration of these questions in upcoming issues of New Power Report.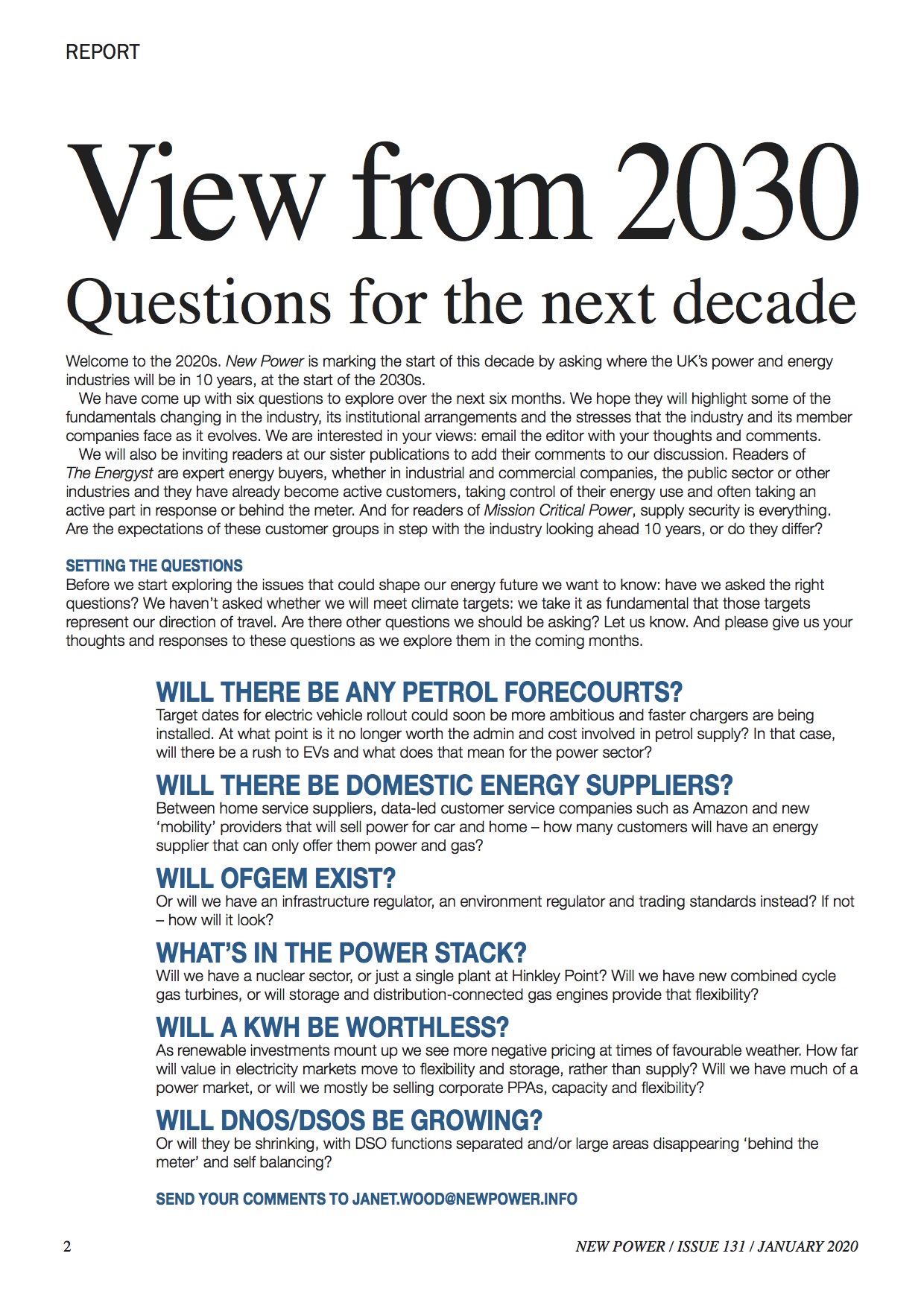 JOIN THE DEBATE
From the monthly Report: Will there be any petrol stations in 2030?Good Energy and Engenie combine to offer 'blended' fast and slow EV charging options'Electric Forecourt'
Westminster City Council plans to hit 1000 EV charging points within a year
UPDATED: EV chargers put a town on the map
Code launched for domestic EV charge point installers
Triodos loan to fund Pod Point EV chargers at 600 Tesco stores